SEAM Group offers an unparalleled approach to strategic enterprise asset management, ensuring a safe environment while achieving improved utilization, enhanced performance and reliability all while reducing costs. SEAM Group specializes in electrical safety, predictive maintenance programs, reliability consulting and repair services; each supported by patented software systems ensuring program metrics.
SEAM Group services are designed to create sustainable change in customer environment, people, processes and workflows. SEAM Group leverages ViewPoint, its award-winning predictive maintenance software tool, and newly developed mobile platform ViewPoint On-Demand, to bring leading-edge solutions to help clients manage their programs and sustain success. SEAM Group offers services globally via regional offices throughout the world.

Predictive Service
August 2018

BalticBerg Consulting
May 2019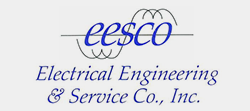 Electrical Engineering & Service Co., Inc.
February 2022
Website:
seamgroup.com
Primary Sector:
Industrial Services
Headquarters:
Cleveland, OH
Investment Date:
November 2017
Primary Contact:
Chris Jones
Add-Ons:
3 Closed