StenTech is a leading manufacturer of surface mount technology ("SMT") stencils, pallets, tooling and related components, and is the single largest provider of SMT stencils in North America. Stencils represent high impact, low-cost components which are mission critical for customers in the semiconductor and electronics manufacturing industries, and are used to create circuit board assemblies with a wide range of end product applications.
With multiple locations across the US, Canada and Mexico, StenTech's geographic reach and technical expertise has made the Company a supply chain partner of choice to more than 2,000 OEMs and Tier 1 contract manufacturing customers across North America. The Company's brand is anchored by its commitment to quality and customer service.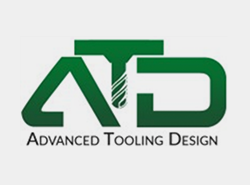 Advanced Tooling Design, Inc.
December 2022

Photo Etch Technology
July 2023
Website:
stentech.com
Primary Sector:
Specialty Manufacturing and Distribution
Headquarters:
Dallas, Texas
Investment Date:
May 2022
Primary Contact:
Chris Jones
Add-Ons:
2 Closed